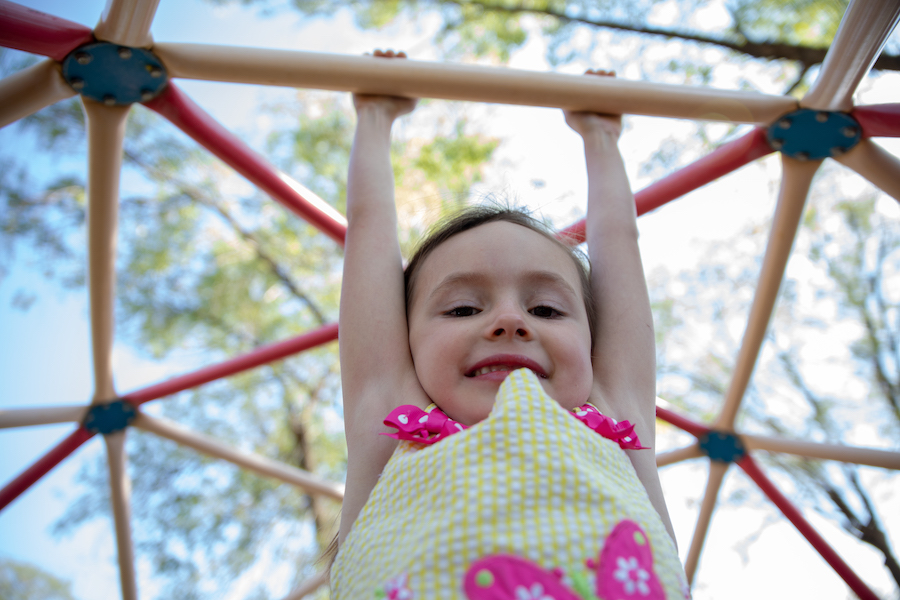 ---
How to Find Child Care Near Me in New Mexico
Finding child care can be as personal—and as daunting—as a big purchase like choosing a home or a car. Every family has unique hopes and wishes for child care, and has different practical needs, too. Do you need child care near your work? Are you even driving to work these days? Do you need early dropoff or late pickup? It's a lot to consider, so where should you start? 
Moments Together asked Rachel Nowak, who is an expert at finding child care in New Mexico. Rachel manages NewMexicoKids Resource & Referral, which is all about helping families find early childhood services that are just right for them. Ready to search? Start at this
web portal
to find all kinds of early childhood services, including child care. For help from a real person, call 1-800-691-9067. Leave a voicemail, and someone will call you back in less than 24 hours (usually much less!)
---
Child Care Assistance
Rachel said she often tells families to start with Am I Eligible?, which is a brief online survey to help you see if you qualify for supports and services. As of August 1, 2021, more New Mexico families than ever qualify for help paying for child care, so it's a good first step. It has also become easier to qualify for assistance.*(An update: as of May 1, 2022 the State of New Mexico is waiving copayments for any family that qualifies for the program, visit our child care page to learn more.)  We recommend checking even if you haven't qualified in the past.
Chat with an Expert
If the whole search feels overwhelming, you can call a guide! New Mexico provides a team of experts who will answer your questions and help you search for care that meets your needs. You can call them at 1-800-691-9067. Right now the team is working from home, so leave a voicemail and someone will call you back within 24 hours (Rachel said it's usually much faster than 24 hours). 
Search Online
If you want to start with an online search, the web portal may be for you. "I'm one of those people," Rachel said. "I would rather do it myself—I'm going to do my research on my phone at 11 o'clock at night after the kids have gone to bed." 
You can use the search tool to find child care and other early childhood services in your area, and can personalize your search to find just what you need. You can search by types of care, by quality rating, by location, or by other factors that matter to you. If you aren't sure about some of those things, read on!
Types of Care
When you think of child care, you may imagine a busy center filled with tiny chairs and finger paintings, or a few children playing together in a private home. New Mexico has many types of care, and Rachel's team offers this helpful site explaining all the types. Care can be provided in centers, in schools, or in individual homes. 
Often, in-home care can be a strong option for families who need care during evenings, weekends, overnight, or have schedules that change a lot. If you're looking at home-based providers, here's a tip: A licensed in-home provider has met more quality and training requirements than a registered one, and licensed home providers have star quality ratings. Wait, what's a star quality rating? Let's find out.
Understanding Star Ratings
To help families find high-quality care, New Mexico rates licensed child care providers on a five-star scale. As programs increase their quality, they earn more stars. But what does quality mean? Rachel said a higher star rating mainly means the provider has lower ratios (fewer kids for each adult to care for), and that the educators working there have higher training and education requirements. The star ratings are determined through other details that are available here, if you want to really dig in. 
"Generally," Rachel said, "as you move up in stars, it's a downward trend in adult to child ratios, and there are more expectations in terms of training and environment." 
Look Around
In normal times, Rachel advises families to tour any child care they are considering. Families should watch how children are treated, and whether the space looks safe and well-maintained. Just remember, she said, that excellent early childhood education is a messy business. 
"I think many times, quality care—you're going to look at it and kind of see a mess," Rachel said. "You may not see at first glance that there is creativity happening, there's child-led play or child-centered play."
For families searching for care during the COVID-19 pandemic, a tour may not be possible. Most child care providers are not currently allowing family members inside, to limit the spread of the virus. Even so, Rachel said you can still learn a lot from outside.
"I think there's a lot you can tell from outside interactions, in terms of how comfortable you feel and what your child's reaction is to the provider, the educator that you're interacting with at the door," Rachel said. She said families should follow their own best instincts about whether a place feels right. New Mexico also offers this guide to selecting quality child care, which includes things to look for, questions to ask, and tips about how care works in New Mexico. 
Safety Checks
If you like to go deep, New Mexico has a searchable website where you can see state reports for all care providers. You can see any complaints or incidents that have been checked out by the state, and the results of regular state inspections. 
If you're considering a provider who cares for kids in their home, New Mexico also provides a lookup tool so you can see if they are licensed or registered with the state. Use the center tab that says "In-Home Provider Lookup Tool." If you see your provider there, it means they meet state training and safety requirements, and have had a background check. 
Having Trouble? 
It can still be hard to find care. Depending on where you are and what you need, there are sometimes just more babies than there are spots available. Rachel said infant care in Santa Fe, for example, is in very short supply. So, what then? 
First, know that you aren't alone, and the problem is real. Early childhood experts have worried for years about the lack of high-quality child care in many areas. It's especially challenging for infants and toddlers, and COVID-19 has made it worse. 
But you have options. Rachel said she often advises families to expand their search criteria. If they originally searched for programs within 10 miles of their home, they can try increasing that distance. If families were only looking at centers, she tells them about home-based care options. In some cases, Rachel advises families to consider working with a relative or friend to become a registered caregiver, if they are already providing care informally.  
Our best tip (and we really can't stress this enough) is to call the Resource & Referral team so they can help you in your search. Everything is easier with a guide, and child care is no exception. You can reach them at 1-800-691-9067, or or start your web search now.

---
Did you find this article helpful?
Subscribe to Bright By Text to get more free tips and resources for your child's journey, right to your phone!