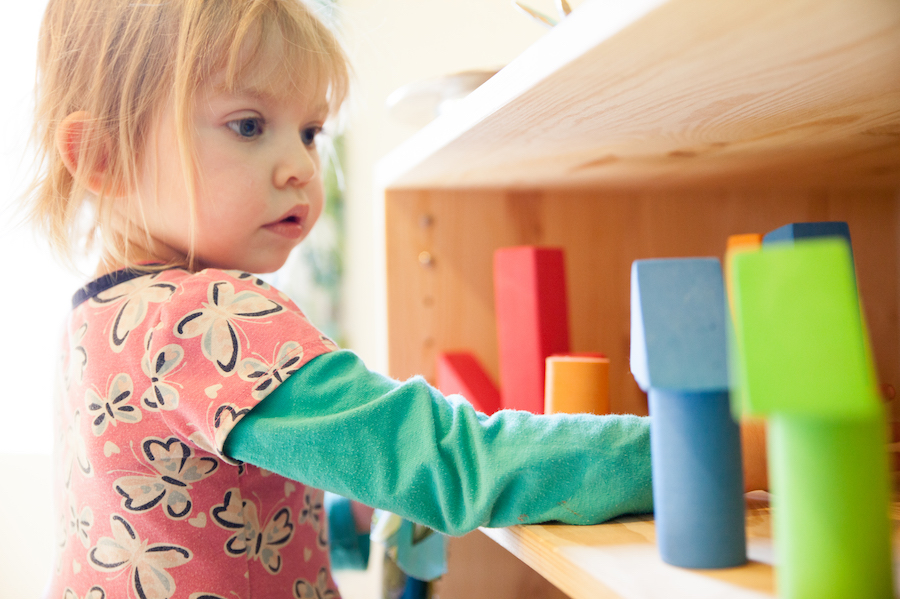 ---
Free Child Care in New Mexico? Yes, and this is how it works:
A New Mexico Program helps families cover the cost of care so you can choose the care that works best for your family, without worrying about the price tag.
Caregiving is a big job, and a little help can go a long way. High-quality child care benefits both you and your child! It means a bigger circle of loving caregivers for your little ones and it can free up your time to work, study, or search for a job.
In New Mexico, more families than ever qualify for free child care through the State of New Mexico's Child Care Assistance program. This program has expanded significantly over the last three years. In 2021 more families than ever qualified (the income cap was increased to include many middle-income households). In 2022 the State of New Mexico waived copayments for any family that qualifies for the program between May 1, 2022 and June 30, 2023. 
In May 2023, the New Mexico Early Childhood Education and Care Department announced that they would continue to waive copayments for any qualifying family after July 1, 2023. If a copay schedule is reinstated in the future, any affected families will be given a three-month advance notice that they will be required to pay a copay. If a copay schedule is reinstated in the future, ECECD has redesigned its copay schedule to ensure that families earning less than 185% FPL (Federal Poverty Level) will not have a copay and families earning between 185.1% FPL and 400% FPL will continue to be eligible for child care assistance and never pay more than 5 percent of their household income in copays.
This means the childcare assistance program will continue to cover the cost of child care for qualifying families in the near future. If your family qualifies (which is likely) you get to choose the child care that works best for your family, without worrying about the price tag.
This is a pretty big deal for New Mexico and for New Mexicans. To date, no other state has a program that provides no-cost care to such a broad range of income levels. With the expansion, a family of four that earns $111,000 annually likely qualifies for free child care (woah is right). Here are the key things to know about child care assistance in 2023:
No Co-pays (It's Free!)
Families who qualify for assistance will currently have the full cost of their child care covered. If this policy changes, families will be given at least three months' notice. This policy—designed to make high quality early education and care affordable and accessible to every New Mexican family—means now is the very best time to enroll in child care assistance. The amount of money families can save by enrolling in assistance has never been higher than it is right now. 
Working from Home Counts
Though you may have discovered through this pandemic that you can (sort of) do your job with a toddler on your lap, that multitasking makes it hard to do our best work or our best caregiving. Families working from home can qualify for free child care during work hours. Playing and talking with our kids is essential, but sometimes you just need to hear your Zoom call.
More Students Can Qualify (Online and Grad School)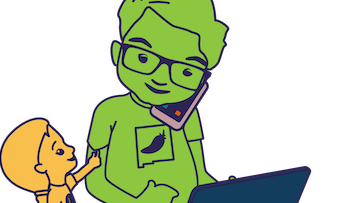 Sure, you could start your online school day at 9 p.m. after the kids are finally asleep. But you might not have to. Child care assistance can pay for child care during the hours you need to study and attend your classes (online and in-person). And in 2021, New Mexico added graduate and post-graduate studies to the list of qualifying ways to be a student receiving assistance.
You Can Be Searching for Work
Even if you don't yet have a job but are searching for one, you can receive up to three months of child care assistance while you search. That way, you can focus on updating your résumé without (adorable) interruptions. You can also search for a job with confidence that once you're hired you can start working right away, with your child care routine already in place. 
The Income Cap is Higher than You Might Think
Most families qualify for child care assistance based on their income. Starting May 1, 2022, New Mexico raised the income cap for enrolling in child care assistance to 400% of the federal poverty level. That means a family of four that earns under $9,250 per month likely qualifies. The cap depends on the size of your household (you can find the details here), and is higher than the limit for many other programs such as discounted school lunches or WIC. And! Once families are enrolled they can keep receiving assistance even if their income goes a little bit over the cap. This means that small raises or promotions can be celebrations, not cause for worry. Although most families qualify based on their income, there are other ways to qualify (such as for foster families), so if you have questions about your eligibility you can take the Am I Eligible? survey, or call your regional child care assistance office to talk to a real human on the phone.
A Family Member or Friend Can Get Reimbursed for Care
Already have someone who watches your children or can't find child care in your area? Family, friends, and neighbors may be eligible to obtain a license for their care of your child from the State of New Mexico. Learn more about becoming a licensed and registered home child care provider by visiting here or by calling 1-833-551-0518.
You Don't Need to File for Child Support
You can receive child care assistance, even if you are a single parent who hasn't filed for financial support from your child's other parent. In 2021, New Mexico canceled a policy that had required some families to file for formal child support in order to receive assistance. If this policy has been holding you back, you can apply now for assistance with peace of mind. 
If you still have questions about child care assistance, New Mexico provides more details and Frequently Asked Questions here, and you can use the Am I Eligible? survey to see if you are eligible for child care assistance and other state supports.
Curious to learn more about child care? 
---
Did you find this article helpful?
Subscribe to Bright By Text to get more free tips and resources for your child's journey, right to your phone!