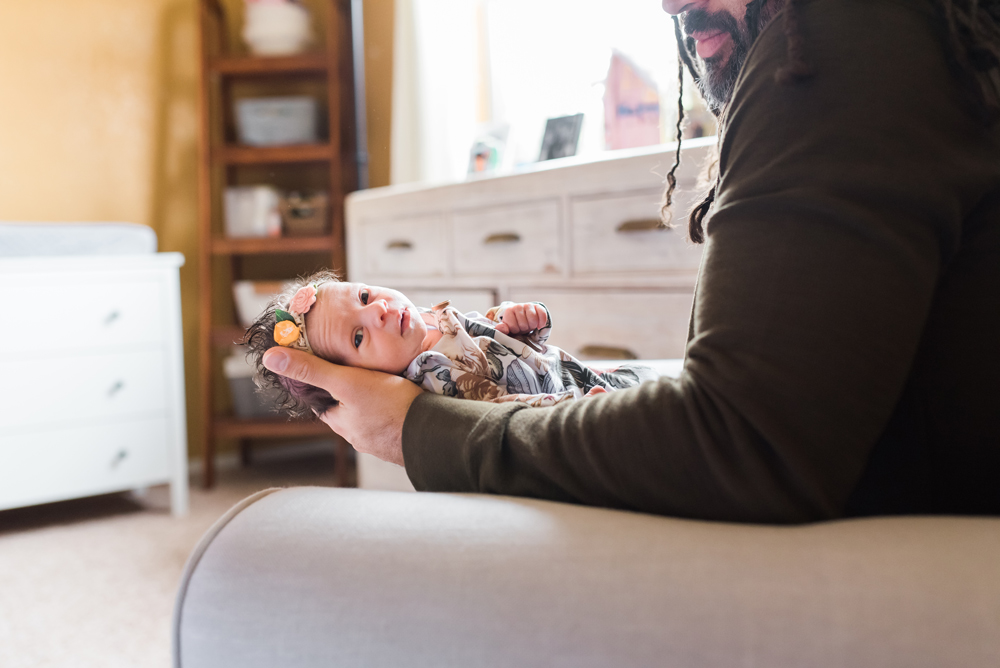 Updated on May 23, 2022
---
Looking for Infant Formula in New Mexico? There's help.
New Mexicans Are Stepping Up to Help Each Other Find Formula in Stock, And ECECD Has Launched an Effort to Help.
Were you thinking maybe this spring your life would get back to something like "normal"? Were you starting to whisper very quietly to yourself that maybe you could stop worrying about COVID and global supply chains for like, a minute, and read your baby a book about a grouchy ladybug or a busy spider? 
Nope! Here comes the nationwide baby formula shortage, putting new stresses on the many families across the country and in New Mexico who need formula for some or all of their baby's nutrition. 
The formula shortage is a fast-moving news story, with new updates every day about how the President, Congress, and other leaders are working to get more formula onto store shelves. But what does that mean for you? We're rounded up some key info and tips for getting you and your baby through yet another weird new crisis. We're here to help New Mexico families. 
Why is this Happening?
Supplies of infant formula have been strained since the start of the COVID-19 pandemic, for lots of reasons. Families panic-bought a lot of formula when the pandemic first started in 2020, and COVID has caused all kinds of shortages (ask anyone who's tried to order a couch). But formula is a lot more important than couches, and the shortage has become more severe across the United States due to a recall at a major formula plant in Michigan. Because just four big companies make the whole U.S. supply of formula, that recall had big ripple effects on formula supplies on local store shelves.  
Help Finding Formula
In New Mexico, the Early Childhood Education and Care Department has launched the NM Infant Formula Support Network, which is a Facebook group for parents and caregivers to share news about where specific formula brands and types are in stock, and to share surplus formula and other resources. The site is an active forum, with families and state experts posting information and responding quickly to questions from families. A lot of those state experts are from the WIC program (more on them in a minute), and they are chiming in with real-time info to help your family find what you need. 
Donated Breast Milk
Donated breast milk may be an option for some families who can't find the formula they need. Interested families can contact the Human Milk Repository of New Mexico, which is an accredited milk bank that collects breast milk donations, screens them for safety, and sells that milk to qualifying families. Their website is here, and some fast facts about how they work are here. Experts advise against buying breast milk from informal web forums or directly from other parents, since it may not be screened for safety. 
WIC
More than half of infant formula in the United States is purchased by WIC, a program that helps pregnant people, babies, and young children get the nutrition they need. If you are one of the 31,000 New Mexicans signed up for WIC, the staff is working hard to get families the formula they need. One bright spot is that New Mexico's main WIC supplier is Gerber, which has not been affected by the recall. However, this shortage has been especially hard on families whose babies have allergies or special digestive needs, who may need a specific brand of specialty formula. For those families, WIC staff are working to connect them with specialty formula supplies. If you need to contact your local WIC office, you can find contact information here. If you aren't signed up for WIC but think you might be eligible, check your eligibility here. 
Formula in Child Care
Many child care programs in New Mexico provide formula to infants through the Child and Adult Care Food Program (CACFP). And so far, so good. State leaders say child care providers have been able to maintain supplies, and they are watching the situation closely to jump in with supports if they are needed. You can read more about CACFP here, and it's a good program for families to know about when choosing a child care provider. Your child care provider can be part of the team that helps make sure your baby is fed. 
What About the Recall?
If you're worried you might have some formula contaminated by the recall, there's an easy way to check. Formula produced in that Michigan factory should no longer be on store shelves, and there are instructions here to see if any formula you already purchased is part of the recall. Check the lot numbers on the bottom to see where your formula was produced. Toss it if it's part of the recall, but don't just toss good formula because you're spooked about the recall. If the lot numbers on your formula show you that it isn't part of the recall, keep that stuff! It's like gold now!
What Not to Do
Experts strongly advise against trying to make your own formula at home or substituting other substances like cow's milk to feed your baby. This is especially critical for babies younger than six months. Babies older than six months may be developmentally ready to start getting some of their nutrients from solid foods, but it depends on the baby and you should talk to your pediatrician. You should also never water down your formula to stretch it out—formula is carefully made to provide the complex nutrients babies needs and to closely mimic human breast milk. Watering it down can be dangerous and means babies aren't getting the nutrients they need for their developing brains and bodies. 
How to Help
If you find yourself in a grocery store, you can be a big help to your fellow New Mexicans by swinging by the formula aisle and taking a picture of what's in stock. You can post it to the New Mexico Infant Formula Support Network, and help caregivers find what they need to feed their babies. If you happen to be a lactating person with extra milk, there has seldom been a better time to consider milk donation through the Human Milk Repository of New Mexico. They have other ways to help, too, like volunteering or donating money.
No parent or caregiver wants to worry that they won't be able to feed their baby. This shortage has been scary for many families, and you are not alone. The good news is, the shortage should start easing soon. The federal government is shipping European formula to the U.S. in military planes, and a major formula factory is set to reopen in the next few weeks. This is going to get better, and New Mexicans are helping each other get through it until it does. 
---
Did you find this article helpful?
Subscribe to Bright By Text to get more free tips and resources for your child's journey, right to your phone!