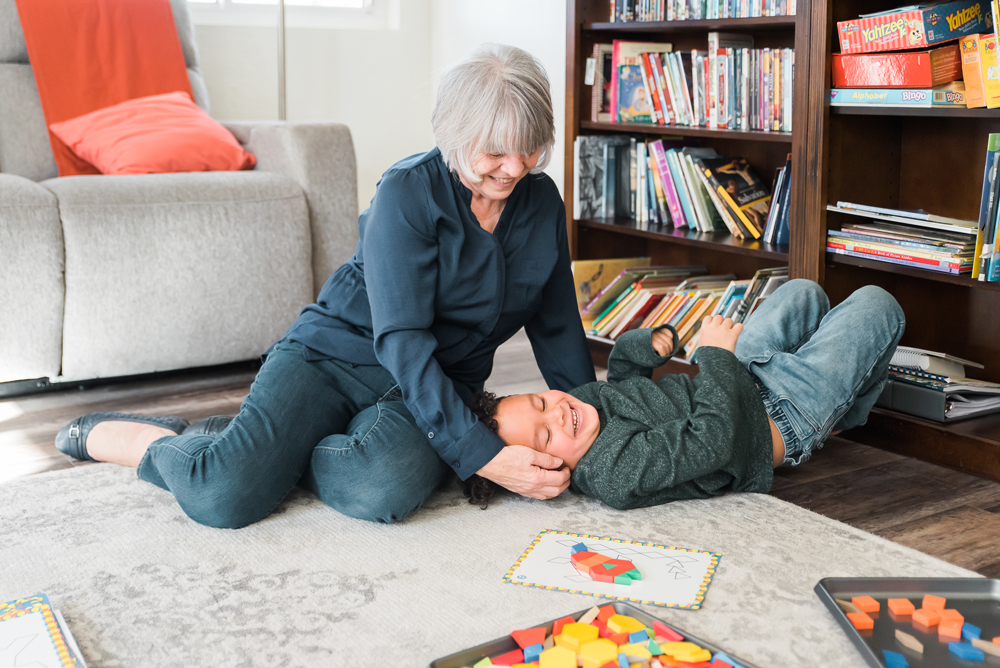 ---
The best free and fun educational podcasts for New Mexico kids
---
Do you love listening to podcasts on your way to work or during daily chores? Your baby or little one might too! Which is why we curated a short list of fun, free, educational podcasts created just for families with little ones.
Simple, daily moments help your baby grow and develop — and we hope to make those moments as nice and easy as possible for you! With that in mind, here are seven of our favorite educational podcasts for New Mexico kids. 
Noodle Loaf
Sure, the name might sound a little silly, but Noodle Loaf is an award winning podcast born from the work of music education specialist and father Dan Saks. Ranging from ten to fifteen minutes long, episodes encourage learning through play, with a mix of fun music for kids, movement activities, and rhythm games. Research shows that singing to (and with!) children aids their growth and development — even when we can't carry a tune. So have fun together, and sing along with this musical podcast!
Sesame en las Comunidades
Connect with the beloved characters and stories of Sesame Street in this Spanish language podcast. Content is specially tailored for kids from two to five years old, with episodes that focus on helping families by addressing important topics such as emotions and health in a fun and playful way. 
Deep Blue Sea
Discover the world with your little one and explore life in the ocean in one of Spotify's newest podcasts for kids aged three to five. Climb aboard submarine Sea Lab Alpha to join underwater explorers Marina and Reef as they meet sea creatures big and small and learn fun facts about the underwater world these animals call home. 
Chompers
Ever wish that you had a way to make healthy habits more fun for your little one? Chompers is a twice daily podcast created with this idea in mind, specifically focused on encouraging kids to brush their teeth. Recommended for children aged three through seven, Chompers' short episodes feature jokes, riddles, stories, fun facts, and silly songs that'll keep your little one giggling - and brushing - for the full two minutes that dentists recommend. 
Eat Your Spanish
For New Mexico parents who want to raise bilingual babies, Eat Your Spanish is the perfect Spanish learning podcast for the whole family. Filled with interactive games, sing-along songs, funny characters, and engaging stories, this podcast is a fun and exciting way to introduce the Spanish language to children.
Rise Little Earthling
Soothe your little one and help them learn to balance their emotions with Rise Little Earthing - a weekly podcast of sweet affirmations created just for kiddos. The podcast's affirmations are divided into four categories based on daily activities - Play, Splash, Party, and Dream. Affirmations are also customized for two different age groups: Tiny Ones for families with newborns and Little Ones for more slightly older listeners. 
Stories Podcast
A welcome break from screen time, the Stories Podcast delivers weekly audio stories for children of all ages. The stories range from retellings of fairy tales like Snow White to classic stories like Peter Rabbit to new and original tales. All stories are appropriate for even the youngest kids, and help develop the foundations of language, literacy, and thinking skills.
No matter whether you're keeping kids entertained in the car, starting a new bedtime routine, or just trying to avoid one more episode of CoComelon, podcasts offer an easy and enjoyable way to share ideas, stories, and music with the whole family. These free shows provide ways to learn, connect, and grow with your little one through the everyday moments you already share! Happy listening! 
---
---
Did you find this article helpful?
Subscribe to Bright By Text to get more free tips and resources for your child's journey, right to your phone!