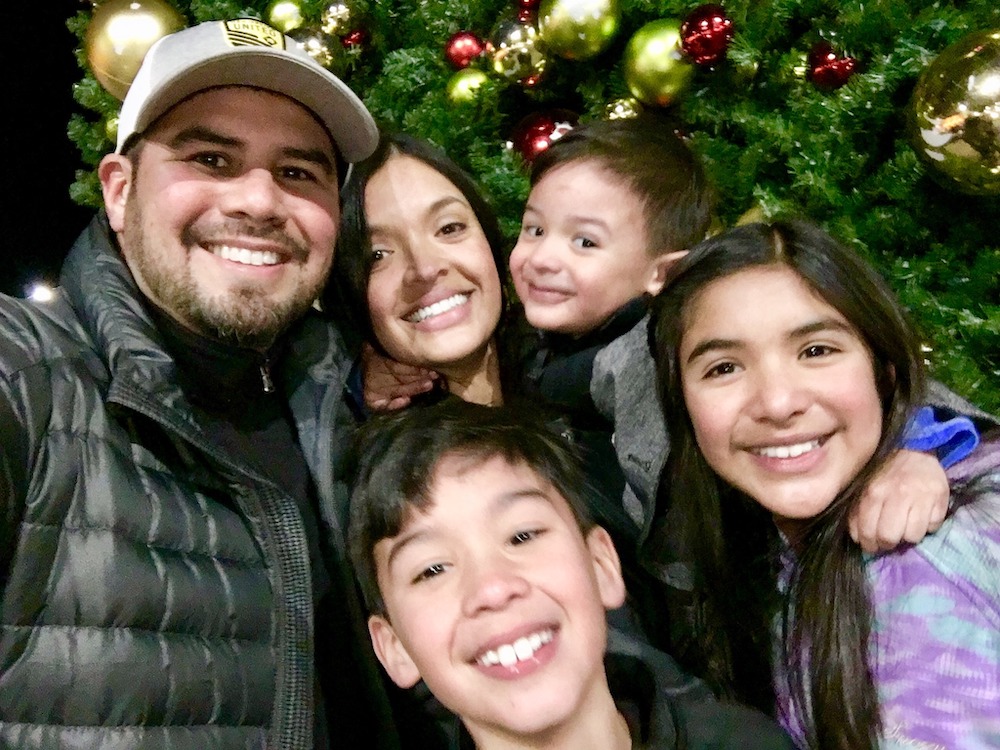 Updated on December 23, 2021
---
One New Mexico Dad's Awesome Holiday Playlist
Featuring Ne-Yo, Rudolph, Burritos, and More. 
---
Around the holidays, the days are short and cold, but don't fret! We have a collaboration to share that will boost your mood, get your blood flowing, and help you build your baby's brain.
We asked one of our favorite New Mexico dads, Adrian Pedroza, to help us create a holiday dance playlist for the whole family. As a father of three, Adrián knows firsthand what a family dance party can do when it's to the right playlist. 
Adrián shares, "In my house, every kid has a different idea of what makes a great dancing song. And they have very strong opinions on the subject." Luckily, his holiday dance playlist has a little something for everyone. From Christmas classics to fresh holiday beats, this bilingual holiday playlist will have your family dancing all December long.
---
---
You might be wondering, "How could dancing build my baby's brain?" Experts have found that movement in children can increase memory, perception, language, attention, emotion, and decision making. In some studies where language is combined with movement, learning increases 90 percent! Plus, music and movement helps develop their motor skills and coordination. 
What better reason to turn on some tunes and get moving? Hear Adrián's special holiday playlist here. 
More About Adrián:
Adrián Pedroza is the Executive Director of Abriendo Puertas, the first evidence-based program developed by and for Latino parents with children ages 0-5. They have incredible resources for parents! Check out their Facebook for more. 
---
Did you find this article helpful?
Subscribe to Bright By Text to get more free tips and resources for your child's journey, right to your phone!